The Result: A 45 card oracle deck for connecting to your full self using journalling prompts, crystal & angel suggestions and a 100 page guidebook with suggestions towards teas to sip while exploring. Plus a beautiful hand painted box to store everything in. All of the design, artwork, photography and prompts were written by myself and it was printed in Dublin by She Designs He Prints.
Each card has journal prompts, a tea to drink, angel to call in and affirmation next to the card description like the below card. This allows the person using the deck to both use it with clients, in a ceremony with other woman or use it for themselves to learn more about who they are. 
The hand painted boxes I made for edition one to bring an added element of magic. The customer could choose to have their name written on the front or have it completely blank with just the stars, moon and spacey blue background.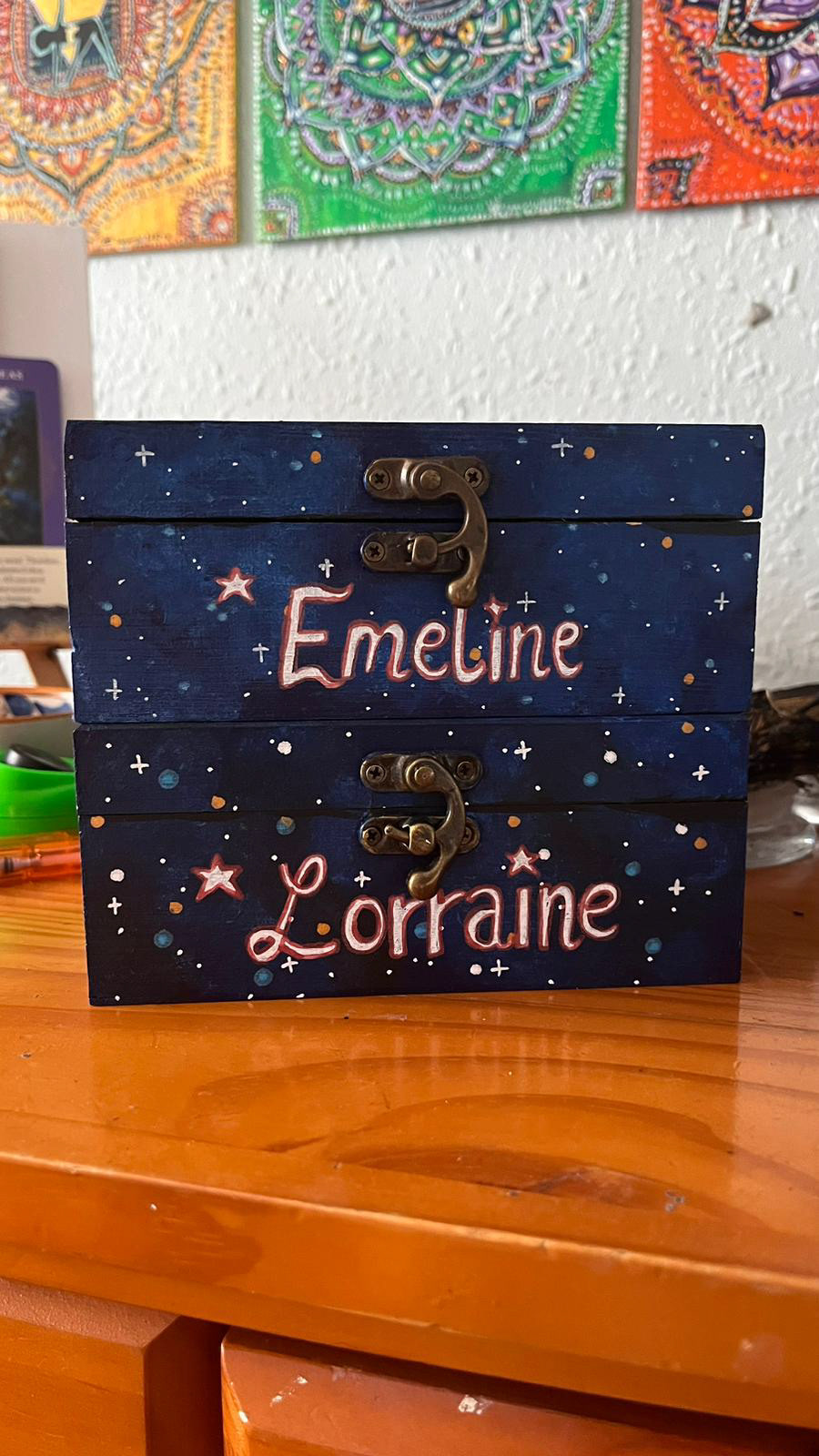 Each card has keywords to hint at what the card may be about to go with the book page.
The person choosing the cards may choose a three card, five card or Celtic Cross spread - the deck allows for all three! With 45 cards total ranging from all different topics the wide range of answers the reader may get is unlimited and allows for some very interesting discussions.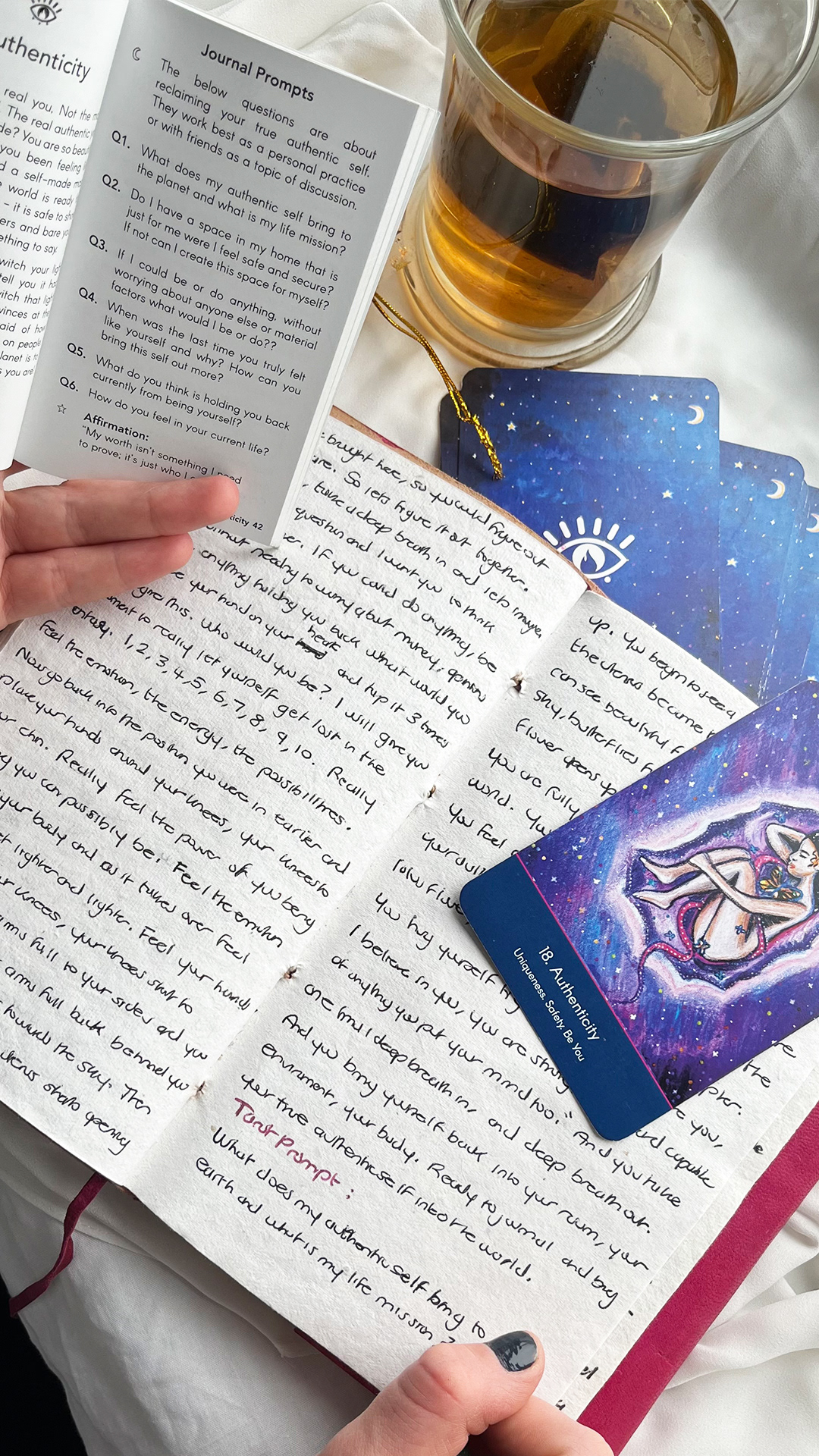 The seven chakra cards were my favourite part to create in the deck. I chose yoga poses for each that represented ways to open that particular chakra and all together they make a beautiful colourful set. 
The back of the cards uses my eye logo and the spacey blue background I painted on my boxes
My favourite 12 cards as stand alone images
The original illustrations were painted on canvas board then photographed and added digitally to the card layouts in Adobe Illustrator. 
All 45 cards as images by themselves